3 Ways To Give The Best Gift
Do you have an anniversary or birthday coming up that is giving you major anxiety because you care a lot about this person and just want to make their special day … just that… very special but you have no idea how?! How will you ever narrow down the perfect gift? … Never fear. There are three ways to make sure you nail it every time.
Now to be clear, I'm not talking about an acquaintance at work or your long lost cousin. I'm talking about your significant other or your best friend; the people in your life that really deserve the royal treatment on their special day.
You can be mildly successful with just one of these BUT in order to give the perfect gift go for the whole trifecta. And let's be honest, you're not here to phone it in.
So without further ado:
A Long, Thoughtful Card
I cannot stress enough how important a card is. If you are broke and can't afford anything else, you can literally make a handmade card and pour out your heart and gain major points. If there is no card with your gift, you might as well consider it a fail. The card is where you write the most heartwarming sentiments and maybe even elicit tears. Cards, unlike shallow gifts or activities, can be kept forever and read again and again, never losing their meaning.
Also, the more you write, the better. It's impressive to open a card to a wall of heartfelt words. Opening a card and discovering that a lazy person has only signed their name is a slap in the face- why even bother getting one then??
    2. A Small Personal Gift (Physical Item)
Personalizing a gift to someone's specific personality makes them feel extra special and that's exactly what you want!! It doesn't mean you have to break the bank to do it. Just think of their passion in life or their hobbies and go from there. For example, my best friend is a songwriter so for her birthday I took her personal lyrics and put them on coasters to be displayed in her new apartment. Sure, everyone has coasters, but no one has THOSE coasters. Take everyday items and make them special with a personal touch. Pinterest is GREAT for ideas. If someone is into gardening or plants, you can make them a personalized succulent planter complete with a color palette of your choosing. Basically get as far away from buying a gift card as humanly possible and you're headed in the right direction. Stop before you get to buying a puppy- too much!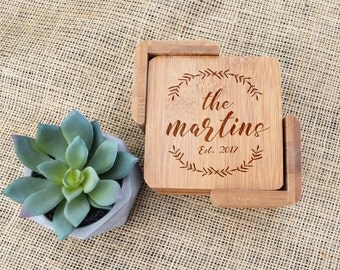 3. An Adventure Activity
This third component really seals the deal. You've already poured your heart out in a card, and shown your attention to detail with a personalized, thoughtful gift, so now it's time to share an experience and make a memory! These can range from small and simple to extravagant and lengthy so let your time and budget dictate what you choose. First piece of advice when picking the activity – know your audience. If your girlfriend's favorite past-time is shopping or getting a manicure, then don't take her skydiving.
If you're wanting to start small you can do a couple's cooking class, or a wine & paint night – both of which are available on groupon. NO SHAME. A date is a date. If your date will judge you for using a groupon, dump them.
If you're ready for the big leagues, book a weekend trip somewhere you have never been together and explore, get tickets to their favorite band, or plan a scavenger hunt of mini dates throughout the day!
Challenge yourself to think outside the box and stay away from doing a plain birthday dinner and something of only monetary value (jewelry, a purse, or shoes) and little emotional meaning. If your guest of honor is really your best friend or the perfect boyfriend/girlfriend they won't care how much money you spent on their special day, they'll care about the thought behind it and the amazing memories made.
All that really matters at the end of the day is making your person feel special and loved, so as long as you can do that, you are golden.