5 Fad Workouts For Your Summer Bod… And The One I Chose.
Working out in LA isn't just sweating in a Race For The Cure t-shirt, burning calories and going home to shower; It is a status update, a fashion show of lulu lemon gear, an instagram post, and a competition for the best six pack. #fitlife #abday #onthatgrind
In a city where we have a different gym every block and ample beaches to run at, and hikes to be hiked, WHY do we need to sign up for the next best fad workout?? Maybe because you just might meet the next huge producer and get discovered while you are barely sweating in your full make up and Nike swag. Or maybe it is because friend groups here view it as a social gathering. 
Whatever the reason, I have fallen prey to some of these fads and now sticking with ONE this year…
So, pick your poison:
1. Soul Cycle
Blast your body into fat burning mode with 45 mintues of hard core indoor cycling. Sign up for the classes on their Application ASAP because they book up each teacher crazy quick with a cult-like following. If you're ready to drop $40 a class then this is the choice for you!

2. Tantris Yoga
Super bougie take on a yoga studio, located in West Hollywood, and founded by Russell Simmons (apparent yogi for 20 years- who knew!)
Sign up for the enlightened package for a mere $250 a month, take a hot yoga class and sweat to death OR take one focused on sex! It's up to you!
As if that wasn't enough, there is fresh pressed juice and a hair styling bar in the lobby so you look extra cute leaving your workout!!
3. Cross Fit
Just when I thought people stopped doing this because of all the reported injuries, it popped back up. But hey, find a studio and do as many reps as you can as fast as you can and try to tell me it is NOT super fun… below is Crossfit Hollywood. Always a good option to drive right into the heart of the city to be seen pumping iron.
This is the one I caved and signed up for. Go ahead, judge me! But I was able to get a reasonably priced (in my opinion) package – $120 a month for 8 classes. They have an unlimited package for crazy people that can't get enough and a package of 4 classes for people that want to say they workout and post once a week to Insta but actually barely do it! So there is something for everyone.
These studios have a bunch of locations popping up everywhere so find one near you and start enjoying the mindless workouts that I do! You jump from a treadmill to the floor to the water rower to create High Intensity Interval Training – all with an instructor guiding you so you never need to use your brain and think, "Wait, what do I do next?!"
BONUS: (yes I have a bias, duh) They claim you keep burning calories from this workout up to 36 hours afterwards! WOOT.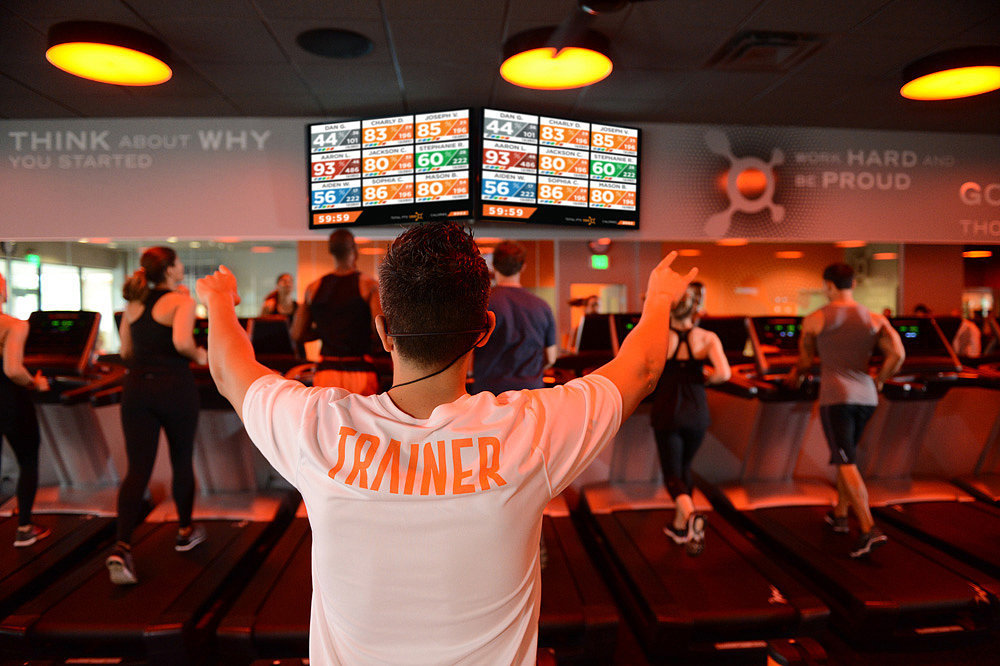 5. Pure Barre
Want to feel like the ballerina that you never got to be? And you are too old now to take actual ballet classes, but still want to get a workout in? This is the one for you!
It's a mostly body weight/sculpting focused class just under an hour long. All you have to do is drop $200 a month and put on your cutest leggings and you're ready to go!