Rating 'The Standups' on Netflix By Funniest Comic
If you have a Netflix subscription, and haven't watched "The Standups," then you are missing out. In this special they showcase six hilarious comedians, Deon Cole, Nikki Glaser, Fortune Feimster, Nate Bargatze, Beth Stelling and Dan Soder. Each comic got their own little episode so it didn't feel too overwhelming. I absolutely love watching stand-up comedy. It's one of my past times. Some content I found crying laughing funny, and some I found just giggle funny. If you care to know which ones I found the most hilarious, keep on reading.
Dean Cole

Dean was honestly the one that made me cry laughing. It wasn't even about his content mostly. It was how he said it. He brought a pen and paper on stage with him, and pretended to check off the jokes depending on if the audience thought they were funny or not. That ended up being hilarious itself. It also helped that I was remembering that he talks to his partner, (who is a dog), like he is a person on the TBS TV series, "Angie Tribeca."
Dan Soder
This guy reminded me a little of Vince Vaughn. I don't know if it was the voice, his height or his mannerisms. He started off talking about his ex-girlfriend, and I was like "oh here we go," but it wasn't bad. It was nice of him to share information about her, so we could laugh at his pain alongside him. His other content was mostly about weed, his grandma and his roommate, but it was overall really hilarious.
Nikki Glaser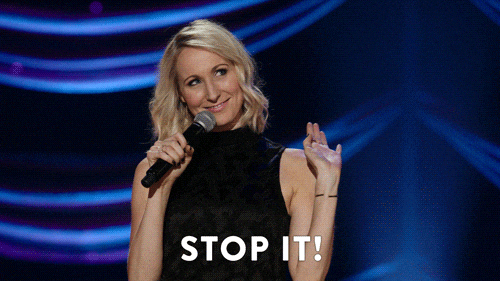 Honestly, I thought Nikki was the most funny out of all six performers. She had me laughing from beginning to end. Her jokes were original, and I really related to what she was talking about. Just like Dan, she talked about her recent breakup. I guess it's a common material with comedians. She also made fun of Donald Trump, which is always fun.
The other three performers were good, but they didn't make me laugh as much as the three above did. I thought Nate Bergatze was just waiting for everyone to laugh at his jokes. Beth Stelling has this voice that you will either find endearing, or hate it with a passion. Unfortunately for me it was the latter. Fortune was funny at times, but overall I didn't laugh that much.
With that said, check out the special now streaming on Netflix! Tell me what you think in the comments.