The Best 'Big Brother' Winners
"Big Brother" has been on the air for 17 years now, and we are up to Season 19. For anyone who hasn't seen it, let me explain it real quick. You have 16 strangers living in a house with no outside communication, (yes no phones), for three months. They have cameras on them 24/7, hence the title. Each week in the house, the contestants have to compete for Head of Household (HOH). If they get HOH, they get to nominate two people that are up for eviction. The only way to take yourself off the block before eviction is if you win another competition called the Power of Veto, or if someone wins, and uses it on you.
I wouldn't call myself a superfan, but I have been watching annually since Season 11. The only season that I didn't watch was "Big Brother Over The Top," because it was in the winter, and I didn't care much for it.
Each house guest gets casted because the creators think that they are dramatic, and that they are above anything good at competitions. They have people that really buy the feeds, and watch them 24/7 so they don't want them to be boring people. Sixteen people go into the house the first night, but only two are victorious at the end of the season. These are the winner who has a prize of $500,000, and the runner-up who has a prize of $50,000.
This is a list of my all-time favorite winners.
7. Jordan Lloyd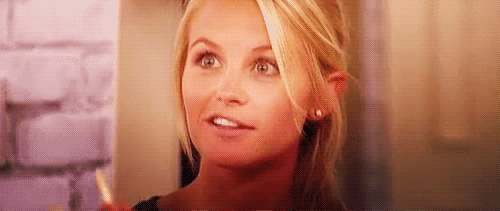 Jordan was the winner of BB11. She is very good at playing dumb, and that is what ultimately made her win. She was nice when she needed to be. No one wanted to evict Jordan because of her likeable nature. Only winning competitions when she really needed to, and getting little to no blood on her hands, got her where she needed to be. She also found the love of her life, Jeff Schroeder on the show. They were inseparable until Jeff's eviction. After the show, they moved in together, and they are married with one child now. Jordan was also in BB13 "(Dynamic Duos)," with her beau.
6. Derrick Levasseur
Derrick is always praised for having a "flawless" Big Brother game. He was never put on the block the entire game, and he wasn't really on anyone's radar. He was an undercover cop, and always knew what people were going to do. Him, and fellow castmate, Cody Calafiore founded the "Hitmen Alliance," which was a final two agreement. Derrick knew that if he took Cody to final two, the jury would make him the winner.
5. Ian Terry
Ian was a huge superfan of Big Brother, and he beat one of the best in the game. I was so extremely impressed by his game play. At the end of Season 14, it was revealed that he actually had a plan before coming into the house, and he carried every act out to make sure he won. The season started with 11 contestants, and they put in four past house guests "to coach them." It was revealed halfway through the season, that those four past house guests would compete alongside them. Even with all the unexpected things that happened, he was ultimately victorious.
4. Rachel Reilly
I was not a fan of Rachel while she was on the show. I thought she was extremely irritating, and whiny. Her romance with her boyfriend Brendon was the complete opposite of Jordan, and Jeff. However, the girl could definitely win competitions. She was first on Season 12, and then on Season 13 "Dynamic Duos," with Brendon. Her first season characterized her as "catty, and a brat," but on Season 13, she was a little better. She is now married to Brendon, and they have one child together.
3. Mike "Boogie" Malin
Mike Boogie is a BB legend. He was a house guest on Seasons two, seven and 14. He is one of the best players to play the game because of his best friend Will Kirby. Together, the two formed the well-known "Chill Town" alliance. The two were hilarious, and it just wasn't the same when he entered the house without Will the third time. I didn't like how he treated another Big Brother contestant, Erika, either, but ultimately, I think he deserved to win BB Seven, even if he only got there because of Will.
2. Dr. Will Kirby
Besides being really cute, Dr. Will had the brains to match his looks. He was one of the first BB house guests to use psychological warfare in the competition. A memorable part of his experience was his POV ceremony in Season Seven where he said he hated everyone, and he still didn't get voted out. Will also did not win any competitions, and won Season Two. He definitely had a huge part of why house guest Boogie won Season Seven. He's just a freakin' genius.
1. Dan Gheesling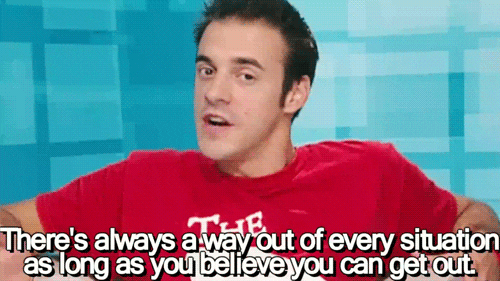 Dan is the number one best player of BB history in my eyes. When he won Season 10, the jury unanimously crowned him the winner. Dan was constantly playing the game, and making people do what he wanted, both seasons that he was in the house. One of the best moments ever was in Season 14, when Dan got a punishment of a 24-hour-lockdown. After the 24 hours, Dan came out of the room, and asked everyone into the living room for a house meeting. There he began "Dan's Funeral," in which he told his closest ally that she was dead to him. He made everyone think that they weren't talking, and even made her cry. It worked, and it became one of the best moves in BB history. He made it to second place in BB14. I'm pretty sure he would get there again if he went back in the house.